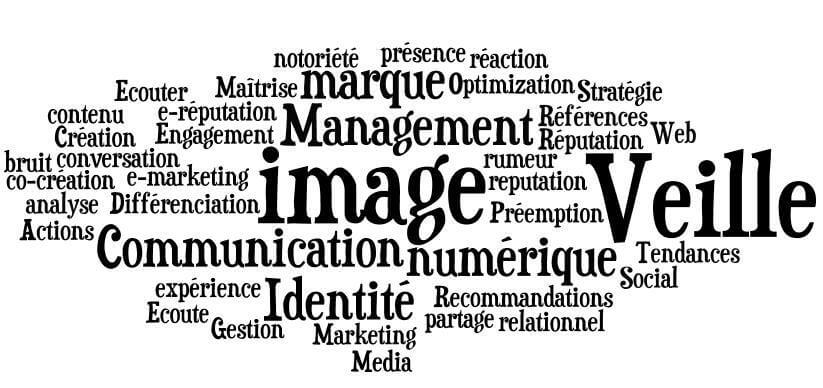 Digital Reputation What is it? This is somehow the perception of people about your business, about you (or both) through the Internet. Your virtual reputation can be totally different from your normal reputation.
These days, people are more concerned about what others think of them on social networks. Everyone can now give its opinion on everything easily with self-publishing contents (blogs …, Facebook and other social networking sites). Our personal life explodes on the big screen !
Behind a screen, it is less complicated to hurt badly someone or something, we should keep ourselves of doing such things.  Dialogue can thus quickly slip away from what we wanted if we do not take care. The interpretation of our discourse can also be skewed because people do not see us, do not perceive the tone or our voice flow. Finally our micro expressions and expressions are not there to reinforce or contradict the message conveyed.
We realize that  communication may be simplified by technologic tools but drastically cut good communication by the fact of not being in direct contact with his interlocutor.
Personal Digital Reputation
42% of people on average check in the search engines the new people they meet everyday. Whether their boss, the new boyfriend or their co-worker.
Your recent opinion on a sensitive issue, a product or service, your appreciation of a movie, photos and videos you've uploaded, everything will be analyzed by 50% of people.
Recruiters meanwhile still occupy a larger proportion, 70% of them, being active in searching for information on Google and social networks on a new candidate or for the final decision to hire someone.
Be careful on the social networks! There are many cases of people that have lost their jobs for inappropriate comments, such as a child care worker in the United States who wrote this week that she do not like her future job because she do not like children. His future employer looked at his Facebook page and told her not to attend his first day of work.
There are plenty of examples where a compromising photo has affected a current career like a future one. It is imperative to turn his fingers on the keyboard 7 times before writing!

Avoid Conflicts
The Internet allows people to act in a very sneaky way. As much as possible, avoid conflicts on social networks, forums and exchanges in your emails. Remember that it is hard to know with whom we speak and that we can control one side of our e-reputation, but we can not control what others say about us.
As online reputation analysis tool, there are several platforms that inform you of any comments made regarding your profile. You can take action and if necessary comment back to restore your reputation. If the attack can be avoided from the start, you will not have to fight back and preserving your digital reputation is better than restoring it!
The Corporate Digital Reputation
A bad online reputation can severely damage your brand, your sales and also undermine the atmosphere of those who work for you as they will be placed in the same basket.
Mastering your online image is very important and you should never wash your dirty linen in the public square. The relationships you have with your customers must remain confidential. If necessary adjust the privacy settings on your social networks.
Try as much as possible to meet the expectations while maintaining the integrity of your brand and ways of doing in your company. There will always be naysayers but no need to disrespect them in front of everyone.
Time as a factor in Digital Reputation
We must distinguish between different segments of  time the e-reputation. If negative comments about you or your brand were made several years ago, they certainly do not have the same impact as those who have been done recently.
If a BUZZ occur, negative or positive Comments will be numerous within the first 24 hours and will greatly reduce after. If you lead a fierce battle on a forum, the comments will be regular for years maybe!
Everything you write and post has a certain degree of impact. Post only what is "positive" under your name. If it is too difficult to contain yourself, take a pseudonym!