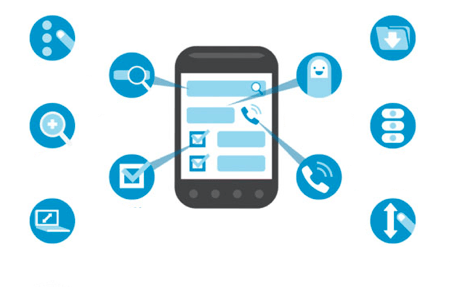 It is not uncommon from our future customers to be asked to put lots of new features for their next website. What the competition uses as ideas and functions in their website, is not necessarily the line to follow.
This is not the cool features  pushed to the extreme that will make your website excellent, a top closer one or an interesting one.
The flashy functions do not necessarily increase the user experience and can in many cases, cause the opposite.
What are the important aspects?
The most important aspect: The site must be oriented for customers and target customers. Know your product, service and the target customer that could navigate your website.
This may seem basic, but how many webmasters simply forget this step and focuses more on what the competition offers than to promote correctly their products or website? A huge percentage!
Mobile friendly / Responsive website
We say and repeat, your site must be absolutely capable to adapt itself on mobile phones and tablets. Your customers use them, it is no longer the future is almost the past! Your customers and users are on their mobile 80% of the time.
Mobile Application
If you are considering a mobile app to push higher your producs and services, it is not an emergency! It all depends on what products or services you want to promote, but it is not so helpful as it might seem.
First, the creation of a professional mobile application, is very expensive. Then you must promote it and ensure that the client will download your app to see what you have to offer …
The traditional site of your competitor will steal your customers, without having to dip his hands in his wallet as deeply as you!
Do not create a low-end application with ads because the app creation process was free or almost free. This is very annoying for customers to get external advertisements while enquiring for your products or services.
Contact form
I advised a client recently who wanted a contact form like a financial institution. No one will want to register for your website, your newsletter or mailing list if he has to return lots of information.
A contact form is not an online purchase! you lose 50% of potential customers after 3 required fields in your form. If the visitor sees 6-7 fields and an anti-spam verification one, it is very likely that it go away!
The use of having a contact form is to have inscriptions, although it is a beautiful and "flashy" form, if there are too many fields to fill, you're missing your goal.
Make sure that there will be a quick response to your customer. If you are overloaded and you respond manually and lately, the customer will not have your confidence. In those situations, use an automated service like MailChimp and make sure confirmations are sent out.
A search bar
When a site is complex and involves a lot of data, such as an online business with multiple products or an informative site with dozens or hundreds of items, a good search bar that offers as AJAX functionality will certainly appeal to your users .
I know this is not an original or special function, but when a site is overloaded with useless widgets but has not a good search engine, I find this ridiculous. Best example of mising the target.
Last words
Keep it simple, be yourself and properly serve your customers. The efficiency is a quality that a user will search and this will give him a good experience on your site. Do not overload of useless functions, if the basic work on the Website is not done.