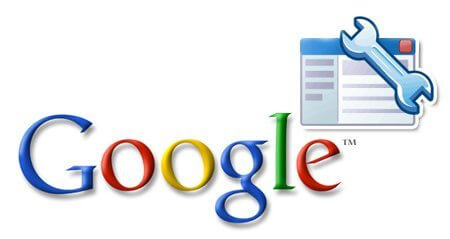 Spring is really close and on this April 1st, it would be time to ask yourself when the last time you visited the Google Webmaster Tools. Why? Well because there's lot of statistics and informations to help you out manage your site's ranking in the Google's index.
If you have never heard of these tools, I highly recommend you create a Google account if you have not already one and to register your site to Webmaster Tools. If it's been a few weeks or a few months, it might be time to do some cleanup too!
Key aspects
The main aspects to consider is:
– Check the Sitemaps
– Check crawl errors
– Check the robots.txt file
– Read personalized messages sent by Google
Check Sitemaps
The sitemap contains all the links of your site. You can have only one sitemap or a combination of sitemaps. Making sure there are no read errors on your sitemap, ensure you that Google bots are able to properly index your website.
Check crawl errors
Crawl errors are often erroneous links that lead to pages 404 (error not found). By clicking on the "Exploration" tab and then "Error of exploration", you will find them.
Correcting errors 404, increase your ranking by valuable backlinks to your site. With Google Webmaster Tools, the referring websites are visible and this allows you to correct the error on your side or to modify the information of your referrer.
Check ROBOTS.TXT file
Make sure Google can navigate comfortably on your website without been blocked by a line of code in the robots.txt file. If Google is partially blocked or completely blocked, your pages will not be indexed.
Alweys in the "Exploration" tab, click "Test Tool for robots.txt". Google will analyze the file for you and you can fix it then.
For your information, often ROBOTS.TXT file is causing a conflict in representing a site that is "mobile friendly". In other words, if your robots.txt file is not optimized, it can tell Google that your site is not compatible with mobile devices. On 21st of April, your site will be greatly penalized in Google is that robots.txt file is not fixed.
Read personalized messages sent by Google
Consider all the communications that Google sent to you in your dashboard. You will receive useful tips that will help you better rank your website
Have a look at Google Webmasters Tools and not just once a year! The ideal is to visit it every week or several times a week depending on your interest to have a better ranking!