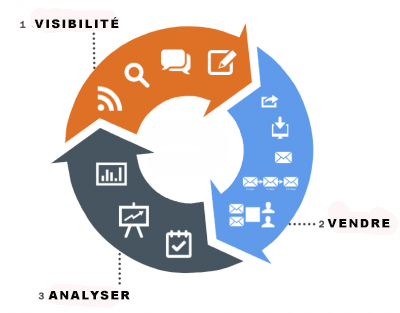 Keys of your Success!
To achieve your goals, you must enter in a mechanism to position your business and obtain new customers or contracts. You have to know to profit from each dollar invested in advertisement and promotional campaigns.
Even if you have a lot of money to advertise your business, it is insufficient to succeed. You need to invest yourself personally and interact with your customers/future customers. Knowning how to sell, knowning how to sell yourself and how to sell it, these are your goals.
Advertisement
Advertising is one way as another to let know about you. Although you can have a huge budget for advertising, if you use it bad or point in all of it in the wrong direction, the results will be disappointing.
There is no need to invest in a full-page ad in the newspaper regularly, if there's proeminent gaps in your customer service or your presentation.
Advertising brings a fresh look at you and your business but it does not retain the potential client nor wisely advise him or convince him.
The human factor
Your input is really essential. In your marketing plan, you must use the current tools to represent you and build relationships with your customers. Social networks are essential in this process. If you are not already into it, you need to be!
Personal contact, rapid answers to their questions, hide nothing to the customer (the real price or warranty etc) will make all the difference. Make sure you act like a leader and a professional.
Leadership ability
To sell, you must lead the sale. The client consults you for a solution. It is imperative that you led the discussion by seeking the needs of your customer, allowing him to take his decision then. If you let the customer lead the meeting or the discussion, he will not have confidence in your ability to solve his problem.
Updates
Perform updates of the content of your website. If your website is not up to date, start with this step. refresh each page, add new products, promotions or discounts.
Testimonies
Your regular customers and your happy customers will make testimonials about your abilities. Ask them if your prospects can call them or meet them to inquire about the service you have offered. Offer them a certain percentage of customers that they refer you or freebies on their next purchase.
Basic Marketing
You need:
– A "mobile-friendly" website;
– A web SEO plan to position your products and services on Google;
– To be enrolled in the local directory in your neighborhood or region;
– To establish a budget of 20% for printed targeted advertising door to door;
– To meet people, join associations or invest some time with friends, relatives, colleagues;
– To interact in social networks and be active.
Success through diversity
None of the above factors can not be ignored. Good marketing requires a diversity of mechanisms that you deploy to the public.
Internet Cloud Canada provides web solutions adjusted to current standards and we can design your logos, advertising and even do the distribution of it. You have at the same address, the key to your success whether it will be on the Internet, on social networks or doors to doors.
We can take charge of the management of your marketing factors to place your business in the path of success!
Do not hesitate to contact us, we will be happy to answer you or send you a quote.