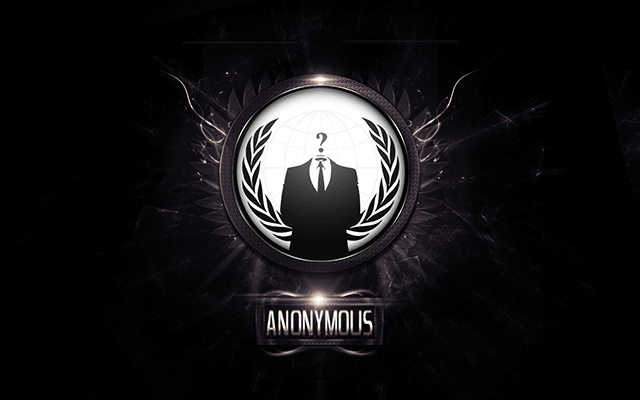 A cyber war against ISIS has being launched by the group Anonymous. The attacks were focused on websites and Twitter accounts held by supporters of ISIS or their supporters.
Unlike the standard terrorist groups, ISIS uses social networks and the Internet to promote their actions. They flood the web with threats, videos showing atrocities and propaganda.
Typically, organizations acting with violence tend to hide their actions, or try to erase the traces left behind. But ISIS, disseminates and shows at the sight of everyone their actions.
Anonymous
Anonymous continues to intensify its computer attacks. More than 300 Islamic websites were attacked or destroyed and 25,000 Twitter accounts. If you are a regular user of Twitter, you have seen the #target codes and #OpISIS #GhostSec.
Real Anonymous Response Team (#GhostSec) attacks ISIS through a campaign (#OpISIS). Anonymous are ardent defenders of liberty, they act on behalf of their convictions.
As such, members of (#GhostSec) have been criticized by various intelligence agencies because they are destroying the websites and accounts, a source to gather valuable information on the terrorists.
Twitter
Twitter also destroyed a lot of accounta related to ISIS this week, around 2,000 accounts have been suspended. Twitter acts according to their terms of use, but after being severely criticized by its ownusers. In fact, this is normal. Who wants on its social network to view a video of torture or murder?
In reply, Twitter have received direct threats from jihadist groups following the suspension of the accounts of their comrades. This threat enrolled there three days earlier under the hashtag: #WeWillBurnUSAgain.
Countermeasures
It makes sense that Anonymous wants to do their part like a citizen wants to protect his family, what he owns and protect his country. We have very little chance to get involved as individuals in this society to break down the actors of terrorism. Everything is always brought back to the police, special units. Anonymous is doing their part. No critics will change something, because their decision is made.
Government should take advantage of the situation. Instead of criticizing Anonymous, the intelligence agencies could create a bridge (even temporary) with #GhostSec and join forces against ISIS on the web.
If on one hand ISIS wields terror, violence and spread fear, we can certainly show that we do not accept these actions, that we will face the enemy with our diversity of talents, distinctive thoughts and freedom.
"War is nothing but a duel on a larger scale."
Carl von Clausewitz