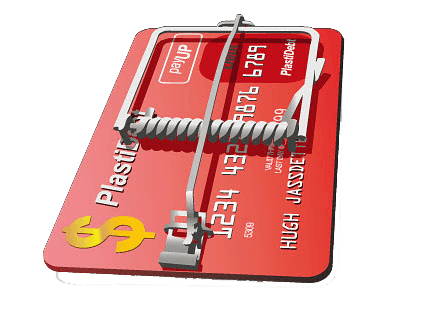 There's lots of Online payment solutions these days. These solutions are however not all good for everyone and some contains unknown dangers, strange rules or limitations that might hurt your business development.
Simplicity
Technically accepting payments by credit card, it's simple. You need:
a) A secure website
b) A payment processor
c) A bank account
Payment processors
Payment processors, commonly called "payment gateways", are gateways that connect between your website and Visa, Mastercard, American Express etc.
They are not all equal and do not give you all the same customization options for the payment pages. In addition, some require you to redirect your customers on their website and then, return them later, others may accept payments on your website with certain safety conditions (SSL certificate).
Internet Cloud Canada do not recommend PayPal. Many people like this solution, but if you stands out, beware! You make too many sales? PayPal blocks your funds … An payment dispute? … You lose for sure! PayPal is a nightmare from which you may not come out ever … (you are advised!)
Customer redirection to another site
The fact of not having an SSL security certificate on its website, may force some webmasters to use PayPal services (or other similar gateways), but you should purchase an SSL certificate and be autonomous. This is not complicated and your web developer can install it for you!
Redirecting your customers on an external site like PayPal, is somehow unappropriate. The checkout will last longer, redirections will confuse your customer, you'll have to advise that 2 directions will be done ( 1 to go, 1 to come back), confusion of languages ​​on payment pages etc.
In addition, for many business owners, redirecting a client means not having control over what happens next, and they are right! The procedure is the conclusion of the sale, it can be risky to entrust this crucial stage of your marketing to another …
The user experience will be affected. Your customer may abandon his purchase due to wait times, confusion, having to fill more fields. All these factors undermine confidence in your business.
On the client statement, he will see a real mess of data:
*** PayPal # 3y33js7u www.yourwebsite.com … $ 49.45
It is neither professional nor clear to the customer who may believe in a fraud on his credit card or not remember this or that purchase on Paypal : CONFUSION!
Paypal payment processing on your website
If  you take the option to have Paypal processing payments directly on your website, there will be a monthly fee for the service whether or not you have transactions. Allow about $ 30 / month, or as much of $ 400 per year. If you do not sell much, how can you be competitive on long term and stand out? An SSL certificate costs much less than that, even installed by your web developer!
PayPal also has fees on returns, fees for American Express are high, chargeback is expensive ($ 20), costs on international cards are 1% etc!
Export customers
If you have a monthly subscription website for example, and you decide to change your current PayPal for another payment solution, you can not export the data!
Full of happiness? I doubt! PayPal refuse to transfer customer card details securely. Your customers will therefore have all to enter their details again. Imagine if you have thousands? The losses you'll have, the impact on your reputation, a real headache!
Paypal Horror Stories
We heard that several customers using PayPal were often vistims of false "chargebacks", frozen funds and fraudulent transactions. The customer service is slow, unilingual and rarely, more never on your side when happen payment disputes, especially when you sell services (which is intangible).
When your customer is stuck with PayPal, he may think that you can help, and since you can not do nothing, you'll lose credibility for sure.
Some experiences are shared on the net about PayPal, we'll let you judge this part, do a search on Google and you will have thousands of unsatisfied PayPal clients.
What is the best solution?
Fortunately, there is not only one! There are new players in the industry who have carved out a significant place in the field of processing credit cards.
For many, they charge no monthly fees and have rates of 2.75% to 2.9% + $ 0.30 / transaction depending on your volume of sales. For most webmasters, these solutions are advantageous. If you want your own solution of this type, you will find it for sure!
Integrated Solutions
Internet Cloud Canada offers integrated solutions to accept credit cards. Your clients trade on your website, an SSL security certificate is installed and no external redirections are made. No monthly fees even when there are no sales.
The statement of the credit card mentions the name of your company. The export of secure data is provided to another approved supplier. It's complete, professional, safe and ajusted to have the best user experience.
We recommend these solutions.  The security certificate (SSL) improves your SEO, and allows you to secure any part of your website you want.
It is important to have the keys of your business.
Final Advice
Keep control of your website and your customers!