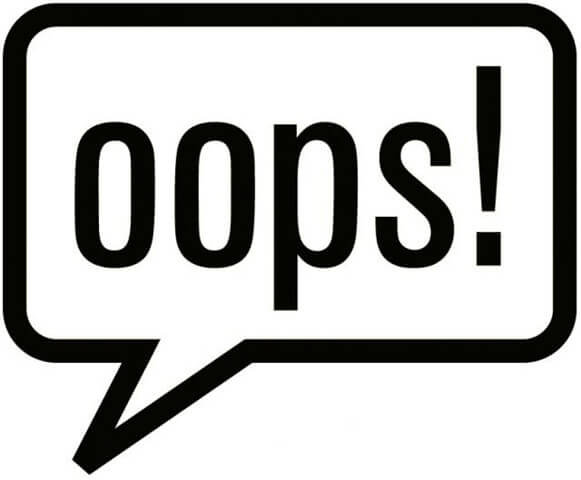 Whether errors due to the fact that you are a beginner in the field of SEO or not, some commonly mistakes can seriously affect your search engine optimization.
To maximize your chances to rank your website in the top of Google and  other search engines, see the pitfalls to avoid:
1. The content duplication
The content should be unique to any website. If you copy your competitor's content or any page of another website, your ranking will be penalized.
You must also be careful not to duplicate content on your own website or to duplicate the keywords on other pages.
2. The use of JavaScript
The routines in Javascript blocks search engines in their exploration of your pages. You must limit them because they often affect the page loading speed if they are not compressed and returned to the bottom of the page for later execution.
The best strategy is to limit them on every page, in addition :  Load them on the pages to which they are needed only!
3. The not found content
As well as for the user experience, a deleted content is detrimental to SEO. Make sure that the videos and images that you post are always available especially if they come from a third website like YouTube.
Make sure all your internal and external links, your image and all your widgets works perfectly and are active.
Regularly review that your pages are all accessible. If you think this is tedious, some extensions may generate automatic redirects when you delete posts in your blog, for example.
4. FLASH CONTENT
The Flash is very nice visually but it is also not compatible with most mobile devices.. SEO is difficult or nearly impossible to do with a flash website.
Avoid FLASH content as much as possible!
5. The loading speed
It is well worth shopping around when looking for a web host. You need a fast server, ideally a CDN server for your content.
The users likes the speed as well as Google who rank in preference faster websites, although often this notion has been disproved. According to our analysis, you earn 12% in ranking on average by a fast server response speed.
6. Not filling ALT TAGS
It is important to enter the titles and images descriptions of your links. Enter descriptions (ALT TAG) wherever it is possible to do by maximizing the description with your keywords.
7. Poor Quality Content
The content of your pages do not contain 300 words minimum ?, no links to other external websites ?, no pictures ?, no bold title or H1 or H2 for your titles?
This is usually what we can call a poor quality content. Such examples cause SEO problems as Search Engines ignore pages that do not meet the standards.
8. Bad keywords focus
In a competitive spirit with other players who have websites in your field, many webmasters try to use the keywords of their virtual opponents. But this is damaging.
Your site must be optimized for your own keywords and the best is to find how to stands out from competitors. Maybe PLUMBER LAVAL is better than PLUMBER for you as main keyword.
Try to stand out on your own identity and not on others.
These factors reflect some common SEO mistakes that webmasters usually do. Are you made these mistakes?