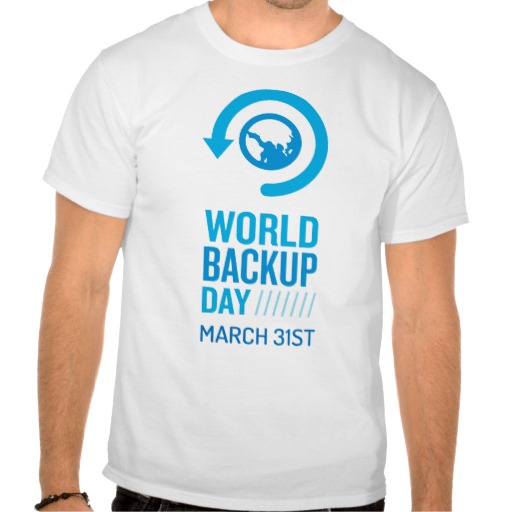 World Backup Day
Every day now seems to be devoted to a cause or an important event. March 31st (Two days ago) was the world backup day and there is even a website for it, view it here.
Have you done a data backup of your computers, mobile phones and tablets? If so, Well Done! Unless, it is not too late!
Actually backups should be done fairly regularly according to your habits ( installations of new softwares, updates of your documents).
We can no longer ignore the fact that hackers are constantly looking for ways to spread viruses and other malware. Moreover, over 30% of companies in a recent survey would even be willing to pay a ransom to recover critical data due to theft.
In addition, there are inherent risks due to the material itself who can fail. A hard drive has a real life period of 3 to 5 years depending on its use and the conditions of its environment.
Doing a backup on another disk or other media and even online on a Cloud Data Storage is strongly advised.
How to check a hard drive and predict a failure?
The best software to perform this type of audit is Crystal Disk Info, and I suggest you to download it on Source Forge. It will the ideal software if you buy a second hand hard drive on a classifieds site, giving you the possibility to check its condition.
Make an image of your disk
If you want to make an image copy of your drive, on LINUX, there is an excellent utility: Clonezilla. On Windows, this option is already provided by the operating system, but if you prefer an external solution to Microsoft, Acronis True Image is the perfect solution.
Pin on your calendar the next copy of your data and mobile devices, nothing beats the peace of mind!