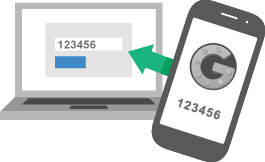 Internet Cloud Canada is proud to offer a new tool for protection against fraud and piracy: Authentication in 2 factors via the Google Authenticator application.
Your account is now protected at a high level. You can get the FREE Google Authenticator application via the online store of your favorite mobile device, such as the Apple App Store for IPhone or IPad by example.
You log on as usual to your account with us, but once you have activated the two factor protection, a code generated by the application is also asked to complete the process. These codes are generated every 30 seconds.
It is therefore less likely that you will be hacked, if the hacker needs both your usernames and passwords in addition to your mobile device!
Internet Cloud Canada has always been concerned to offer you the highest security and we continue to apply our plan with this FREE addition.
Configure this protection now!