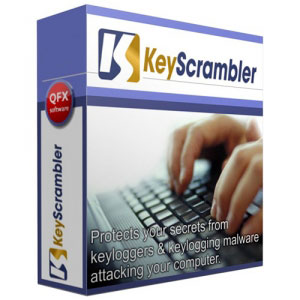 We are sometimes looking for the perfect gift for ourself at Christmas. Let us make a suggestion with the well-known software: KeyScrambler

Far from being a novelty on the market, this software is still the best protection against some malwares which are found in websites or that are installed without your knowledge on your computer.

It is possible that you are infected with a "keylogger" ( a spyware ) that records all keystrokes on your keyboard and send them to some  individuals spying for your passwords or your access to the web.

KeyScrambler will deeply encrypt the keys and return incongruous characters to the keylogger. Everything you type on the keyboard is therefore protected before it is directed into your browser or at the application you're working on.

KeyScrambler is also the perfect tool for all professionals. Whether to offer additional security measure or against industrial espionage, choose the version that suits you!

Free Version

The software is FREE for personal use. Simply type " KeyScrambler " in Google and download the software directly from the website of the author. The paid versions offer some other benefits.

We recommend the Premium version because after all, why secure only a part of your informations?